The Firm 
Evolution of The Firm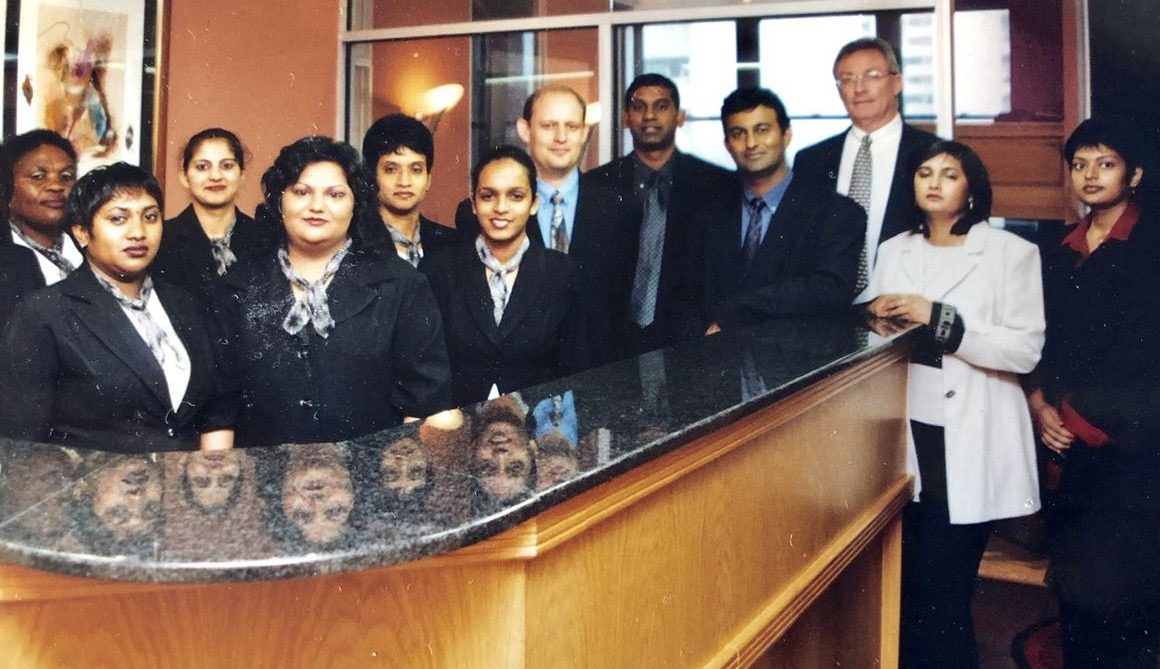 Evolution of The Firm – formative days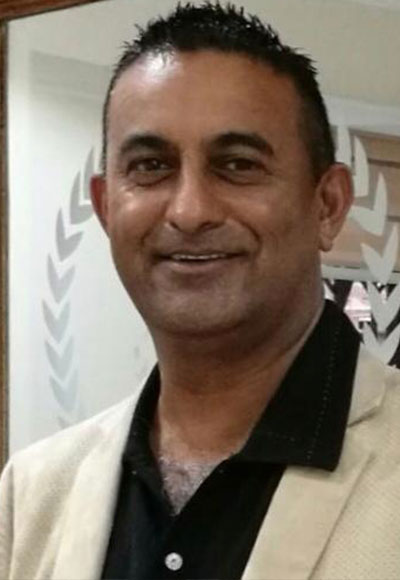 Mathew Pravda
The pioneer of the firm is Mathew Pravda, a well-known, respected and recognised attorney who earned his reputation, integrity and excellence as early as 1990, when he served as a candidate attorney with Du Toit, Havenmann & Krog.
Pravda grew in rank and stature quickly and it was not long before he became a formidable adversary, both in the Courtroom and the boardroom. He became one of the fastest growing Family Law practitioners and had then seen the need to expand his practice.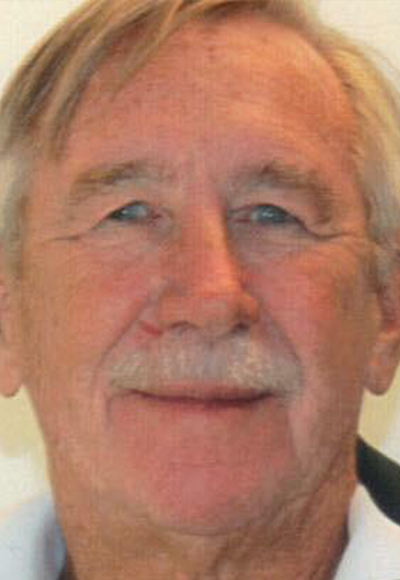 David Just
Shortly qualifying at Du Toit, Havemann & Krog, he, together with David Just, formed a partnership, which relationship marked the birth of the firm's success.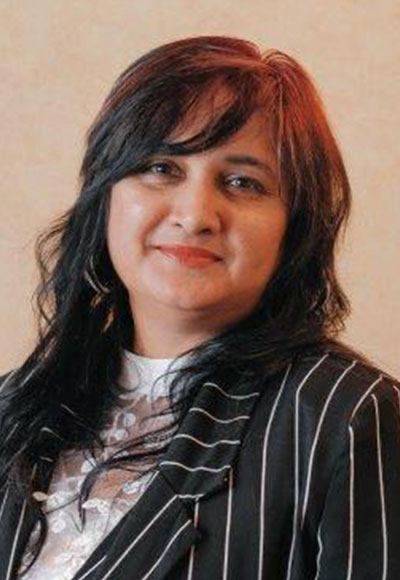 Annie Tooray
The Estate, Litigation and Commercial Department grew quickly necessitating the inclusion of Annie Tooray. 
Tooray served her articles of clerkship with Bekker & Van Der Merwe. She then joined Boulle Saad & Leven and was entrusted with the estate and wills department.
Tooray remains a senior practitioner and partner with Pravda & Knowles who currently manages and oversees the Umhlanga Branch. Her department consists of a dedicated team of attorneys focusing on Family Law, Conveyancing, Litigation, Road Accident Fund Claims, Estates and Trusts.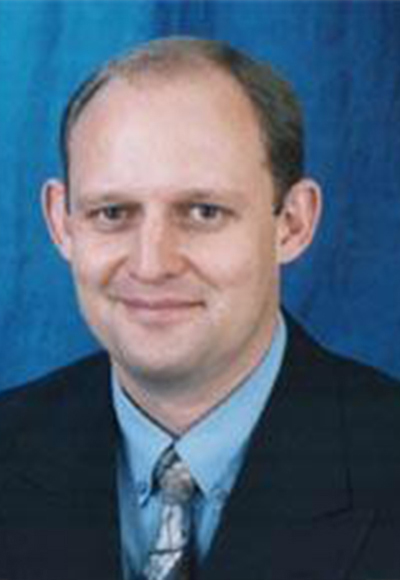 Andre Terblanche
The growth of the commercial division necessitated Pravda extending an opportunity to Andre Terblanche, who joined the firm in 2000 and headed the commercial department in his capacity as a partner.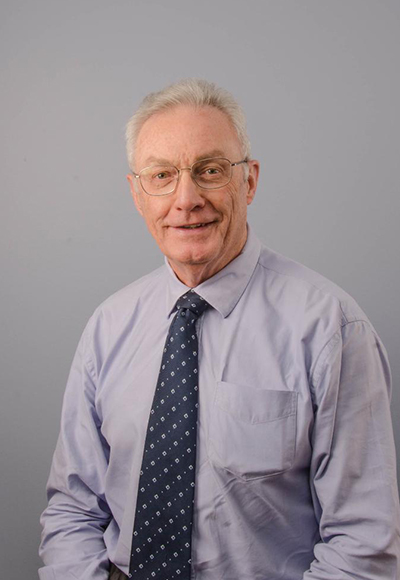 Roger Knowles
The firm's dominance in the Family Law arena was cemented with the advent of Roger Knowles.
Knowles was invited to join the firm after he had decided to continue his passion of public speaking and leave the profession in its entirety. He was initially taken on as a partner in the firm and subsequently discontinued that status and stayed on in the firm as an associate.
Pravda has always maintained his position as senior partner of the firm and continues to steer the firm in the right direction.
The firm currently boasts of a dynamic professional team. The firm caters for clients in all walks of life and has a presence in Durban Central, Umhlanga and Gauteng.
The firm offers a wide range of legal services and in order to achieve this, we are supported by a team of aspirant young professionals, together with competent support staff form a formidable and dedicated team.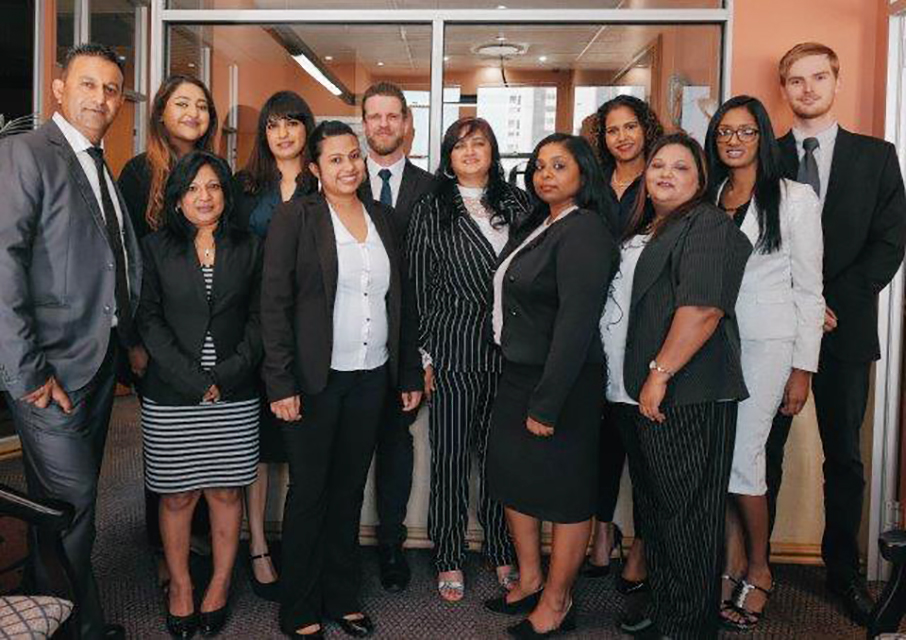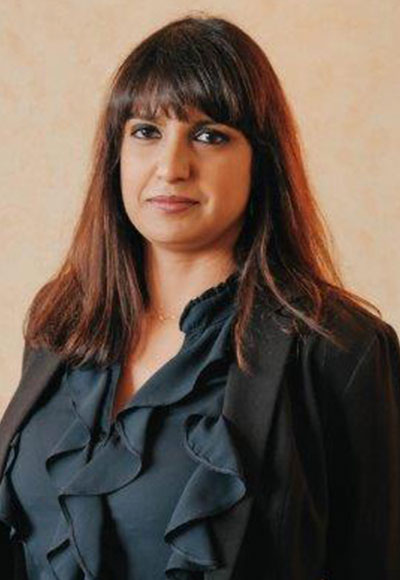 Anashya Jugmohan
Ana is based at our Durban branch and handles civil litigation, with a keen focus on family law and commercial law. Ana's exposure to the legal fraternity is close onto 14 years.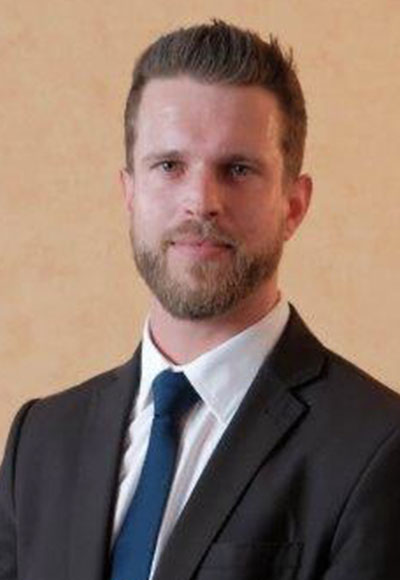 Timothy Hunter
Tim is also based at our Durban branch and deals with a wide variety of matters, which include both criminal and civil matters. He specialises in taxations, maintenance as well as domestic violence matters.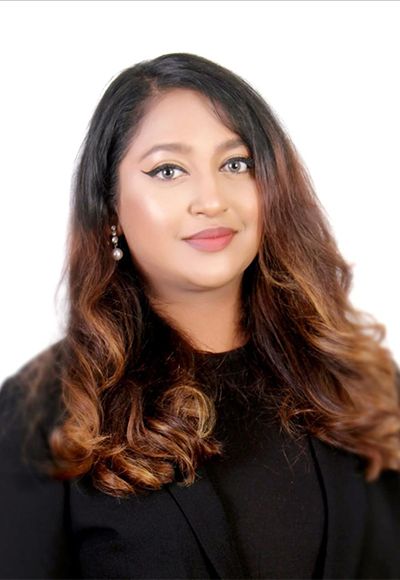 Trivania Naidoo
Our popular go-to girl in Durban is Trivania, who not only handles contracts but deals with both civil and criminal litigation, commercial law and is well-versed in medical negligence matters.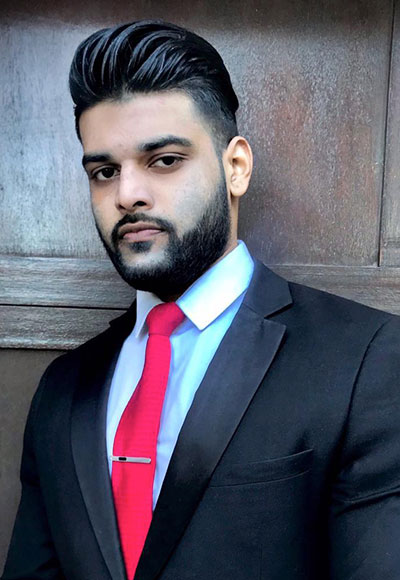 Akshar Birbal
It's not hard to tell that Akshar is a previous Mr India winner! Aside from winning Mr India, Akshar can help you win your maintenance, protection order, or domestic violence matter or assist you with your commercial debt collections at our La Lucia Branch. He is equally energetic and passionate to his career choice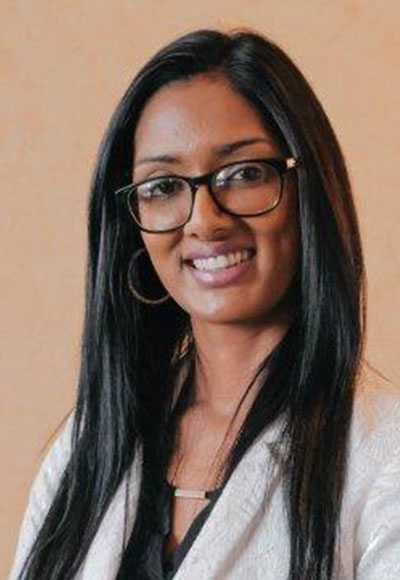 Alida Govender
Our FAIS Compliance officer and involved in the FICA, Tax compliance, commercial and insurance division of the firm, no audit or financial discrepancy slips past Alida Govender.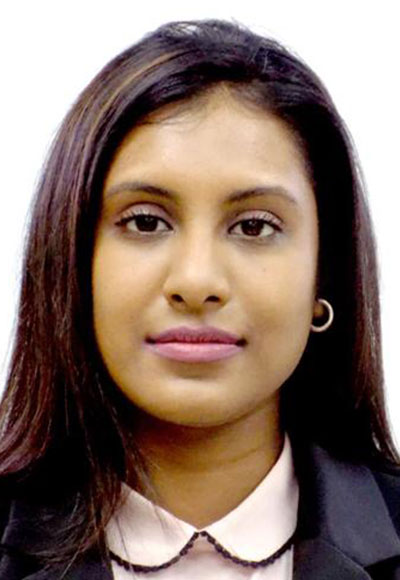 Lynelle Pillay
Lynelle, previously from our La Lucia Branch, is now based in our Durban Branch and has a solid background in dealing with estates matters, debt collection, MVA claims in addition to assisting on litigation matters. She is also entrusted with Body Corporate claims, disputes and general co-ordination of collections.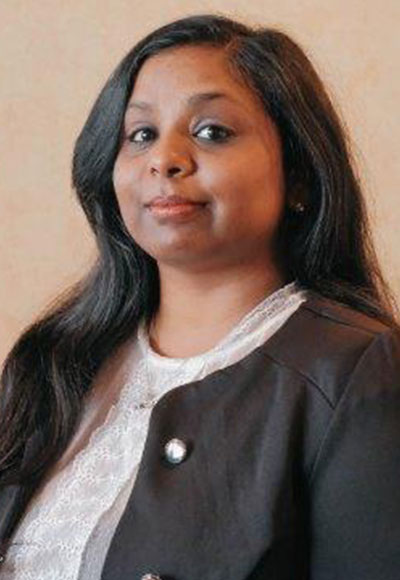 Crystal Veradaraju
Crystal is an integral part of our La Lucia office, handling all estate and conveyancing matters together with Ms Tooray as well as heading the debt collection division within that branch.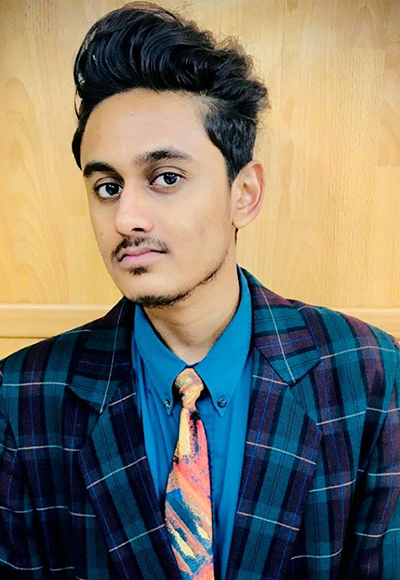 Justin Pravda
Justin is a 2nd generation continuance of the Pravda legacy, continuing the firm's promise to its clients. He is young, energetic, and has all the makings of a modern-day lawyer. Justin has trained in both branches and handles a wide array of matters as well as performing overseeing and supervisory functions for the various department heads.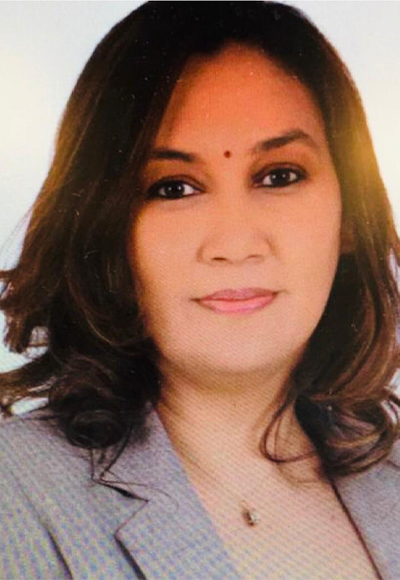 Nalini Maharaj
Nalini Maharaj is our Johannesburg associated branch Head, an attorney with a history of qualified experience in all matters including a specialisation in both Magisterial and High Court litigation.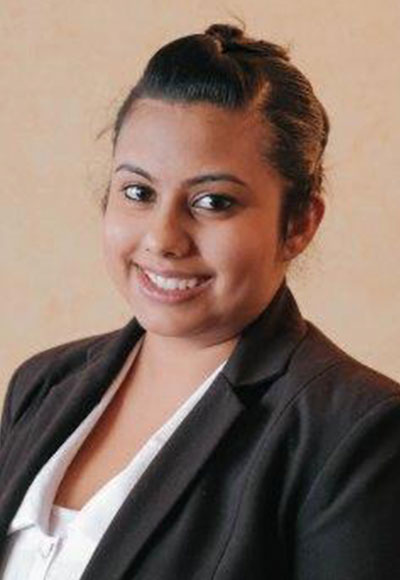 Denisha Pahlad
Denisha is at your service to assist with queries in the Durban office and assists in both an administrative capacity, as Mr Pravda's assistant as well as handling all Court compliance functions at our Durban Branch.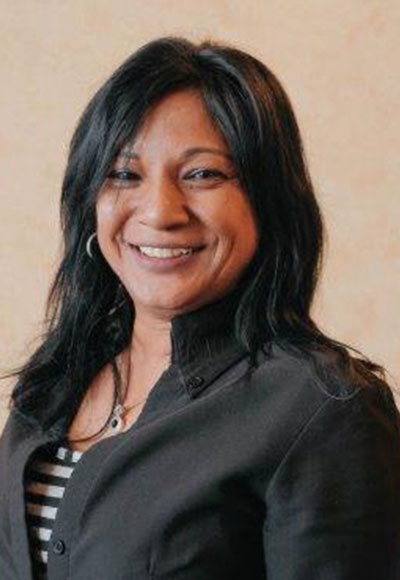 Renu Jumna
Renu heads our collections department, dealing with all billing and assists in debt recovery and collections for commercial clients.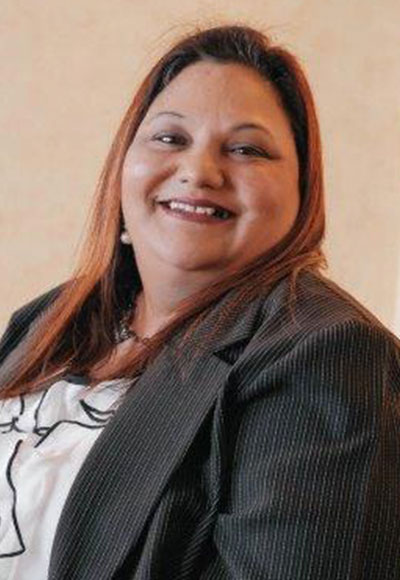 Grace Vadivelu
The friendly, welcoming voice and face of our Durban office, Grace is our office manageress in Durban, dealing with client liaison, queries and inter-office co-ordination and management.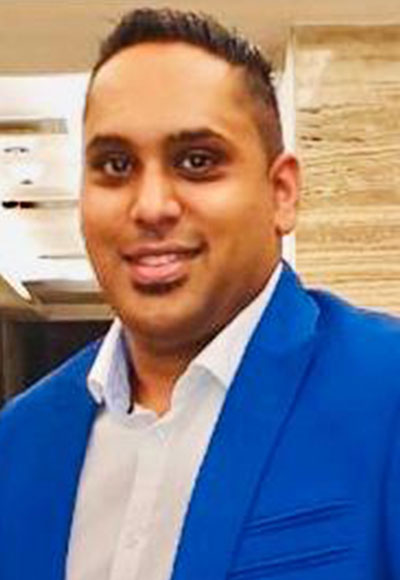 Shikar Panday
Accounting whizz that has been taking care of the firms accounting needs for the past 20 years. Shikar is integral to the practice who apart from ensuring that the firms books of account is up to date, he also assists in corporate and tax affairs.